To end this year's Fringe I saw four shows in three days. Yes, three of them were children's shows and one of those I didn't even bring Mia to as she was double booked – but I had committed to reviewing it.
We started with a retelling of "Beauty and the Beast" on Friday which was delightful and charming. I wanted to give this 3.5 stars but the star rating won't give halves. It was really lovely though and Mia loved the beast and having her photo taken with them! Review here.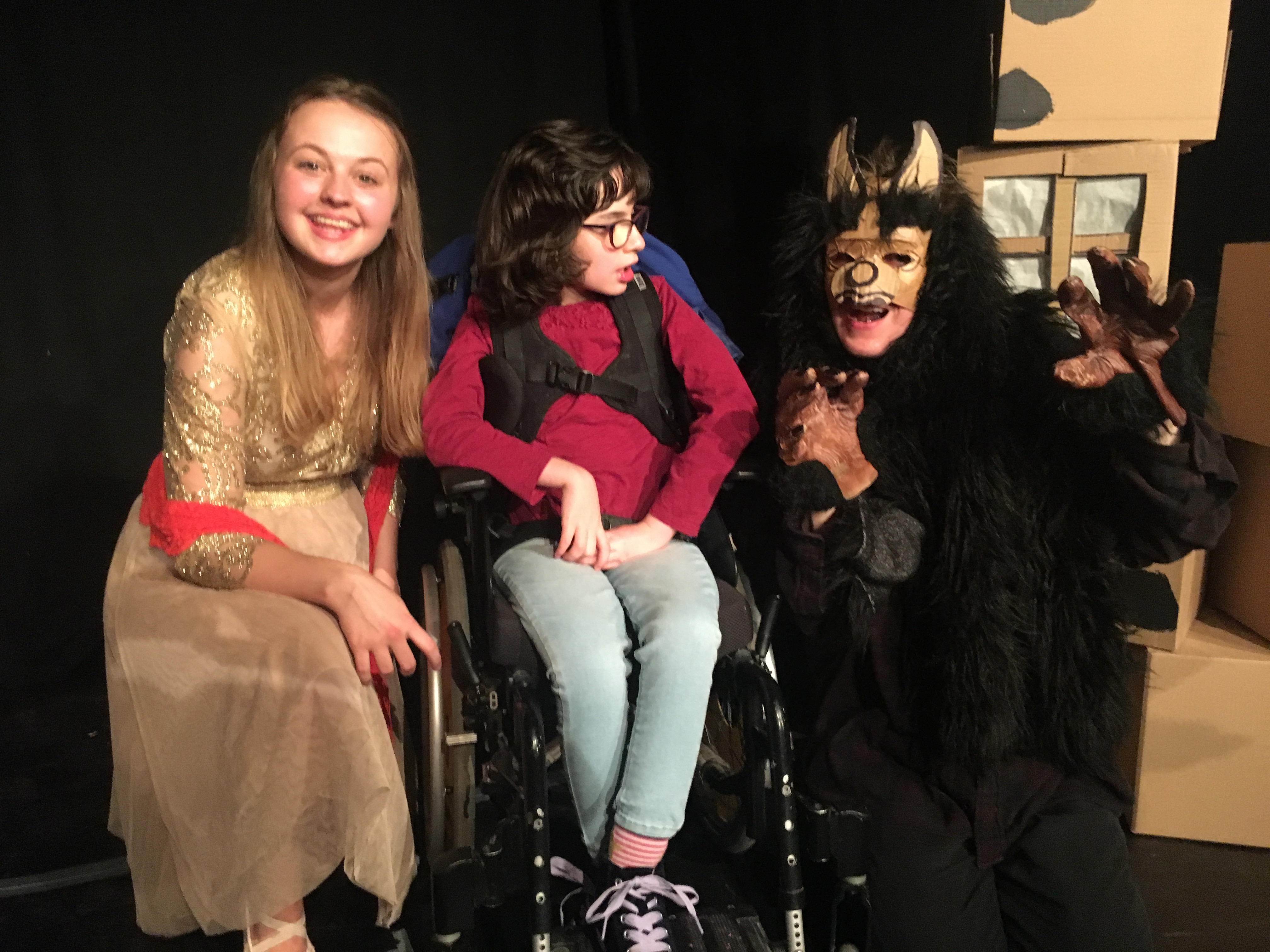 Friday evening I was at Brighton Little for "The Pride". I wouldn't and couldn't review this being a member of the Little. OH MY GIDDY GOODNESS I can't even begin to tell you how absolutely brilliant it was. Superb script, beautifully and sensitively directed with perfect understanding of the material, and the acting was incredible. Sometimes BLT produce absolute class, and this was one of these moments. This is NOT a forgettable play, or a forgettable evening. This will stay with me. Wow. If I could have reviewed it I would have given 5 stars.
Saturday, this time without Mia, I saw "Ogg and Ugg and Dogg" about how early humans first connected with wolves and tamed them, thus creating one of our most beloved pets. Sounded great, and it started really well but after about 20 minutes just kind of fizzled out slowly through to the end. I really wished more for it as it had potential. I reviewed this and if you want to find it do search but I won't put the link.
Sunday, the best at the last: my favourite has to be "This Noisy Isle" which was just brilliant. A fun non patronising children's show which as a deeper message. More of these please! Mia absolutely loved it and so did Andy and I. Read my review here.