Paintings, pottery, pottery sculptures, fused glass, pyrography and engraving.
Paintings & Pastels
Limited edition prints on canvas available, please contact.
I learned to paint during CAT: Creating Art Together classes. There was a CAT exhibition in November 2015 which displayed many of the paintings below.
I still paint regularly, although not as often as I would like.
All the titles of the paintings are from song lyrics.
If you would like to order a limited edition print and know the song the title is from, you will get a discount on the price (does not apply to one word titles!)
Art is organised in different sections below: painting & art on paper is first, followed by pottery and glass, followed by pyrography and engraving. In each case the most recent is first.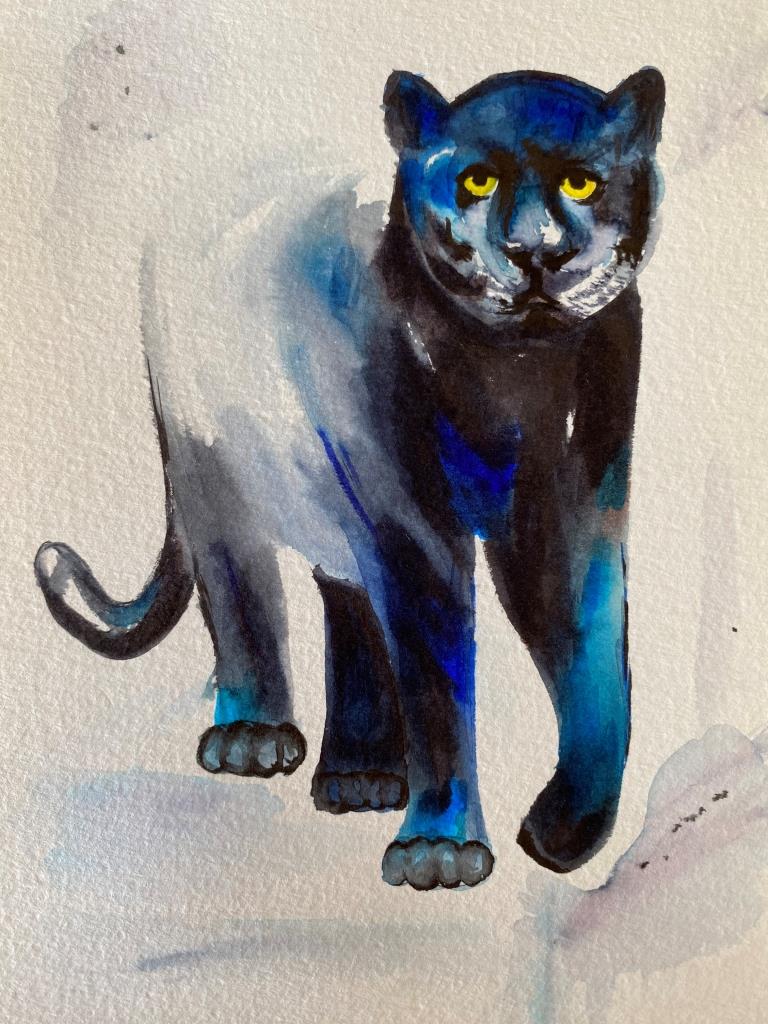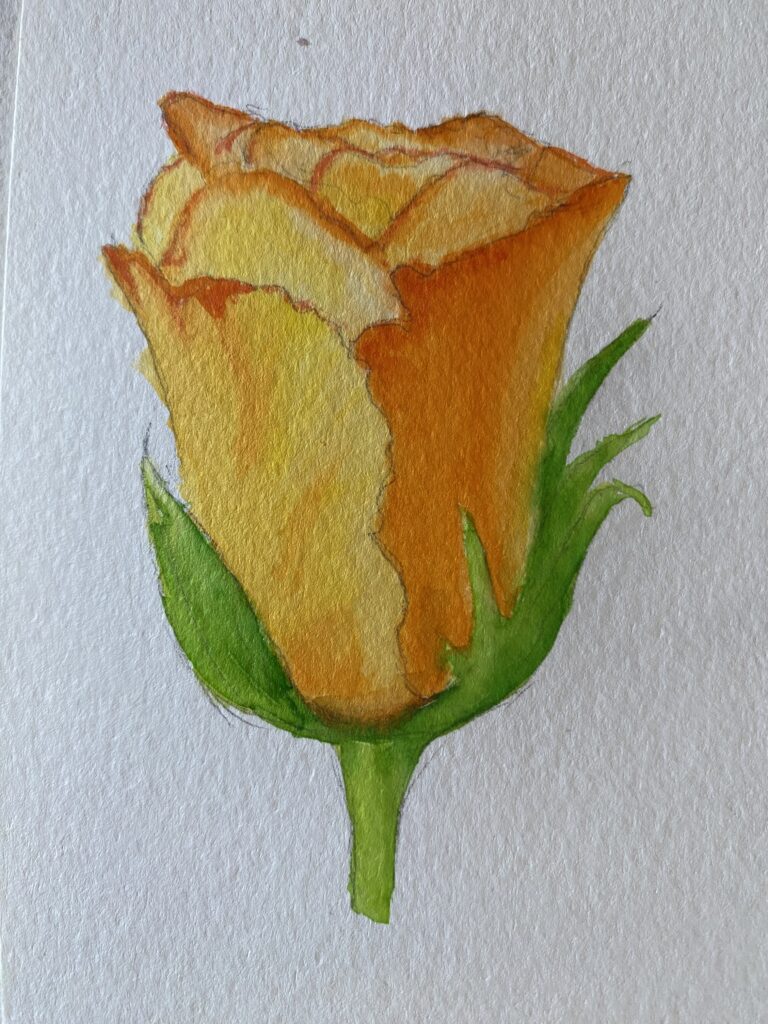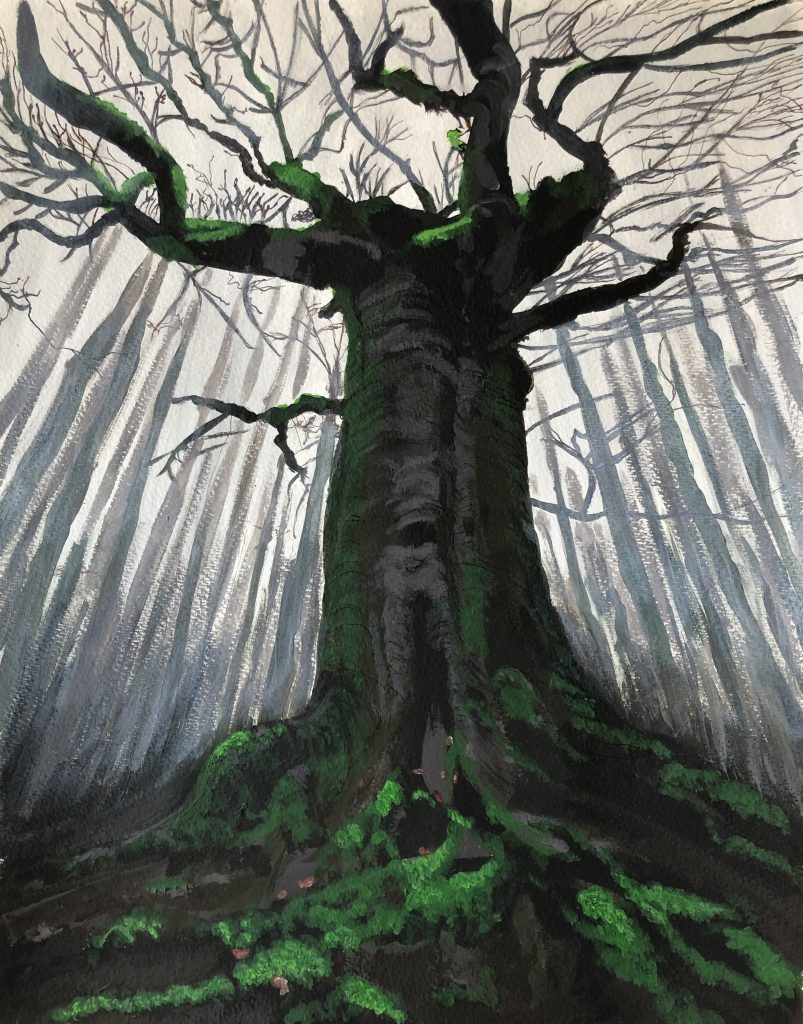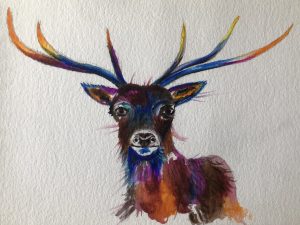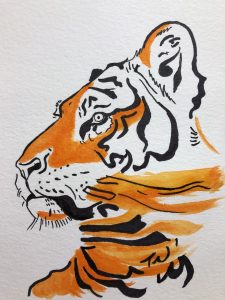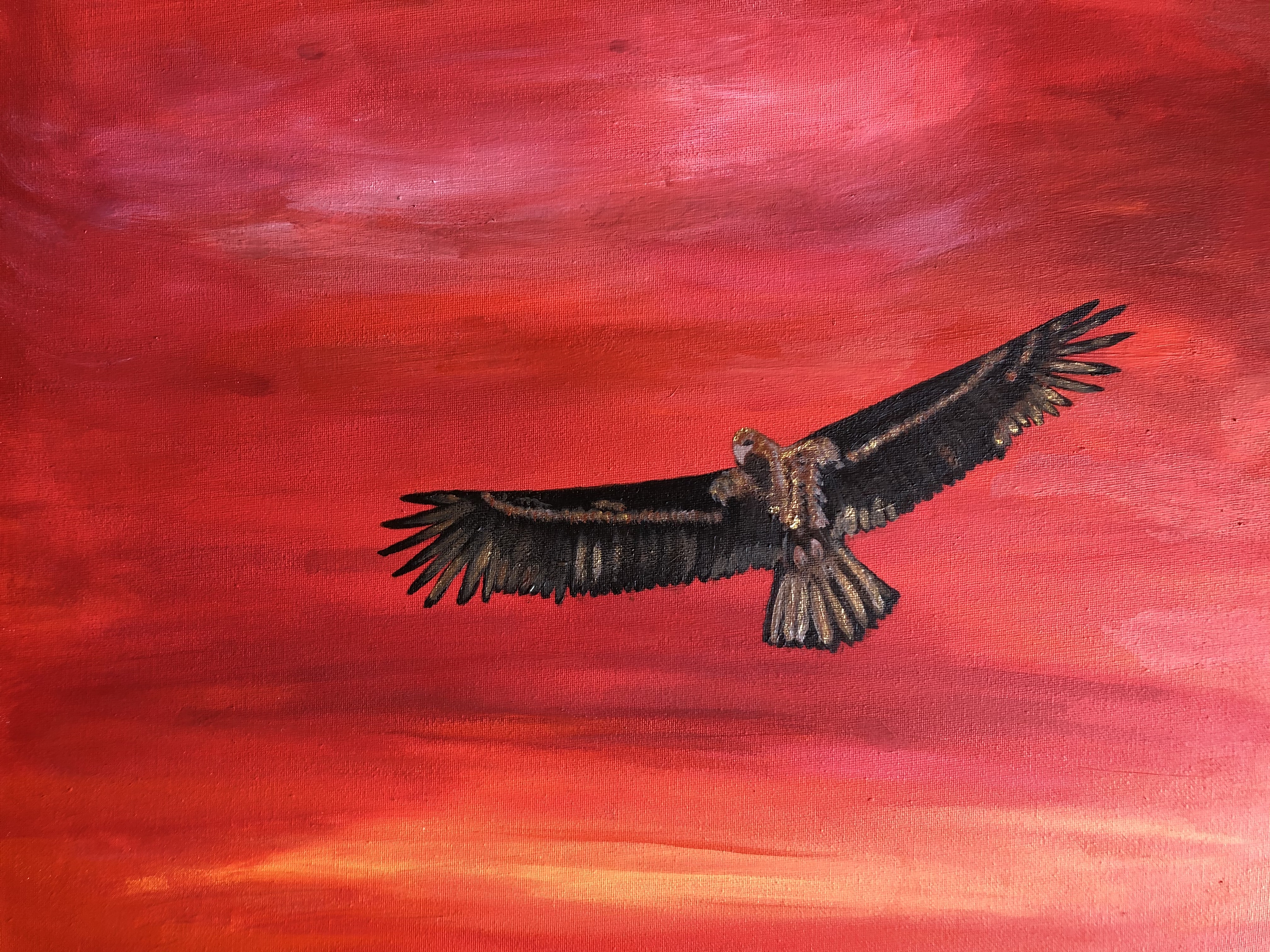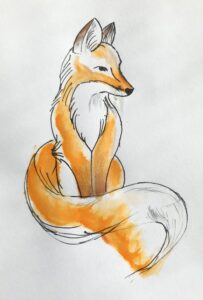 Watercolours and pen. A present.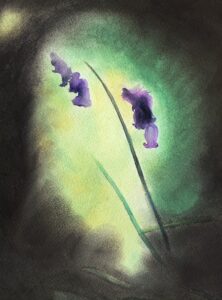 Experimenting with watercolours and pastels!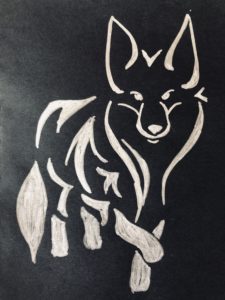 Silver Fox – pen on paper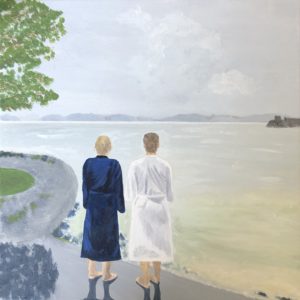 "Waiting" acrylic on canvas (December 2019) – Inspired by a photograph taken by a friend at a lakeside in Sweden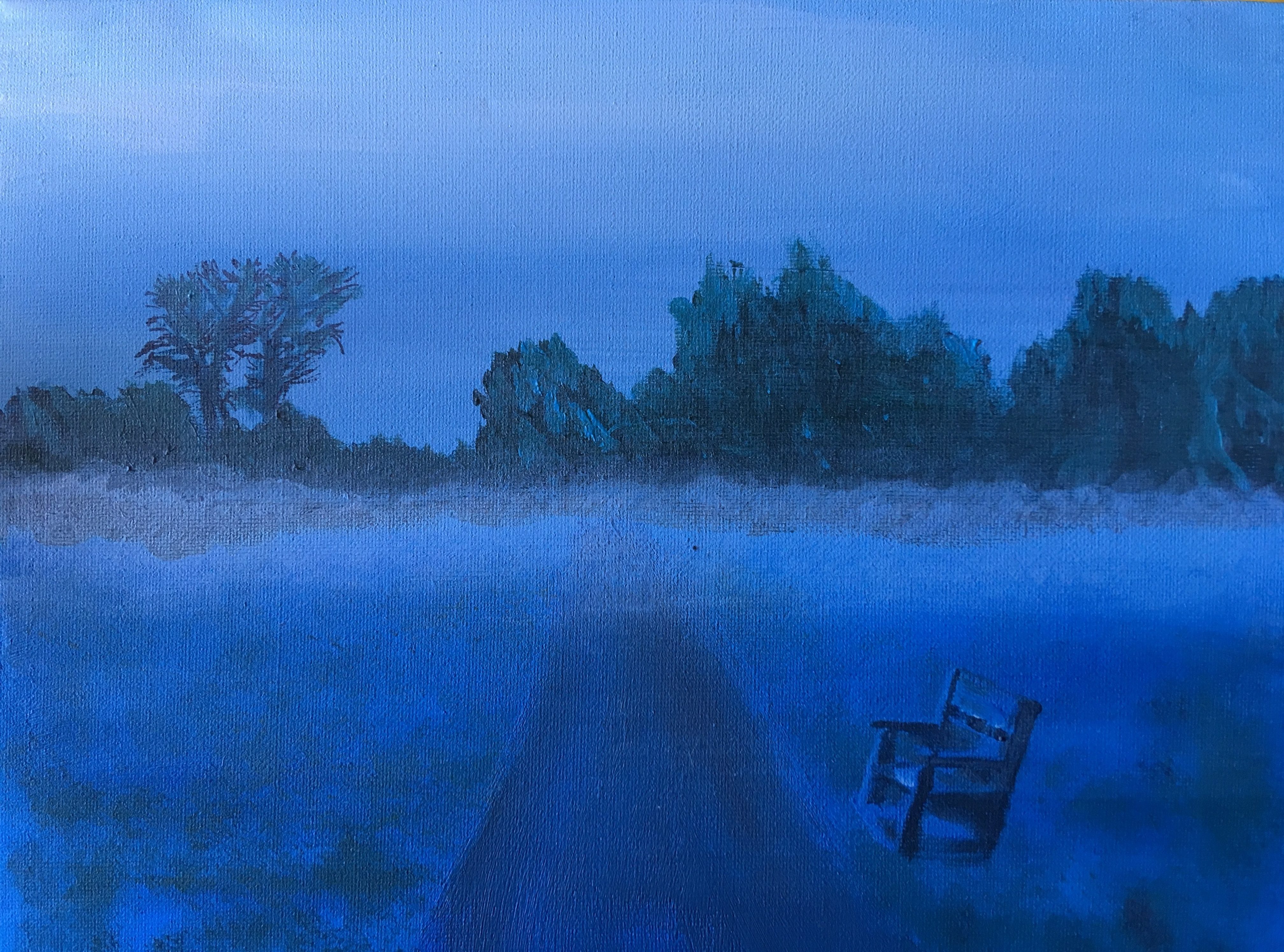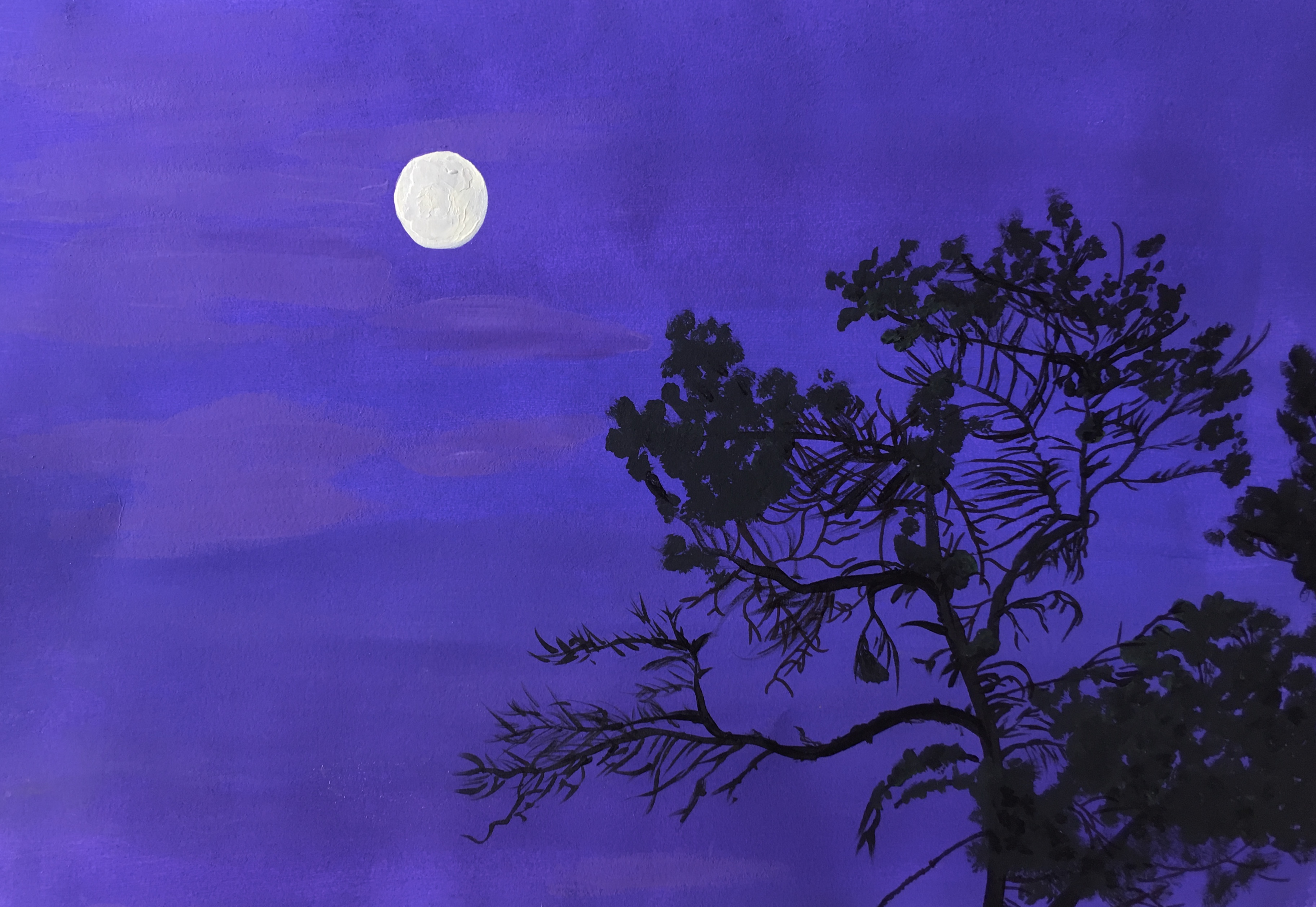 "Moment", below, is inspired by a holiday photograph taken by a friend.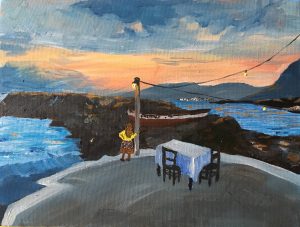 Paintings below, photo credits: Naomi Chapman Photography

Pottery & Glass
I studied pottery and fused glass making for three years.
I took part in an exhibition at the Bridge Community Centre in Brighton in 2014 when I was part of the "Pots of Talent" Community group. Some of the photos below are from that exhibition.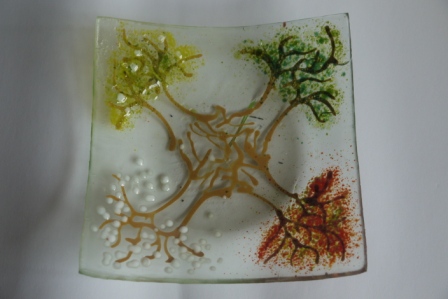 Pyrography & Engraving
I came across a collection of wooden boxes at an art shop and it prompted her to learn pyrography – how to burn a design into the wood. The only challenge has been how to hold the handle of the soldering tool when it becomes incredibly hot.
I've just started engraving as well – beginning with a glass bottle for a lit table decoration.