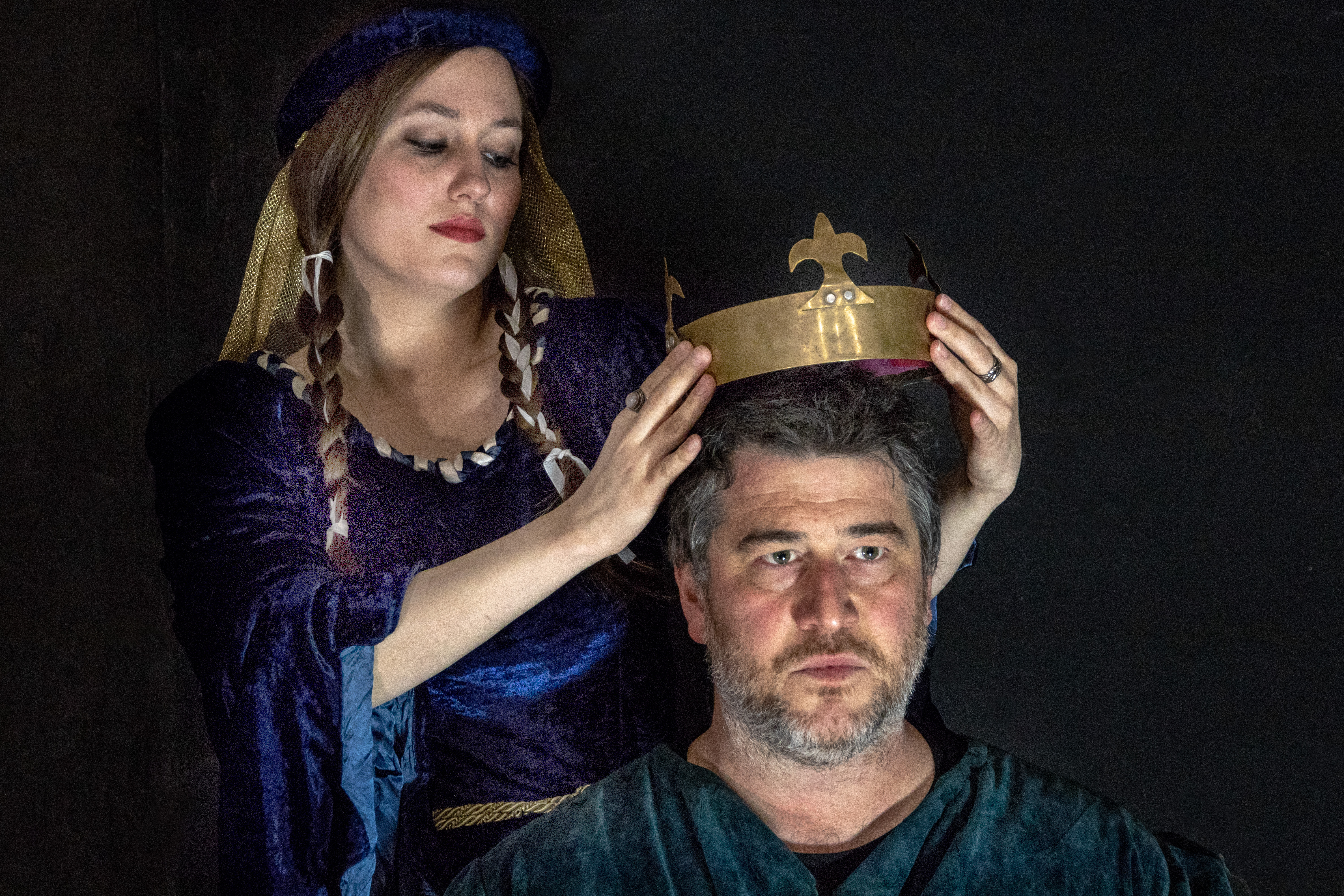 I've just updated the acting and directing tab with Macbeth, and it reminded me how much I miss working on this play. It was an utter joy from beginning to end. The most expressive, professional, flexible and fun group of actors and a magnificent show that blew the audience away. Here you go. Photos, promo […]
Acting
,
Actor
,
Brighton
,
Directing
,
Director
,
Guy Steddon
,
Jacqueline Harper
,
Macbeth
,
Medieval
,
Southwick
,
Wick Theatre
This week was an interesting mix of Theatre. Wednesday "The Death of Ivan Ilyich at the Rialto in Brighton. A profoundly moving piece of Theatre experienced on so many levels. There is a surprising amount of humour as well as a brilliant look at the taboo of talking about death and trying to carry on […]
Inspired by misty photographs, trying out different things to get the different effects… two latest paintings. My theme of song lyrics is more obvious in the one I finished today. If you recognise the song, let me know!
It's been a while. I've just updated the Art tab with the artwork I made in 2018. It was fun to get into using pastels, my usual preferred method is painting acrylic on canvas but it's good to try new things.
Twelfth Night in Chichester
Some strong performances, some interesting ideas, some not so. I've never felt so sorry for Malvolio in any production as I did in this one. So some positive, some negative: not the best production of Twelfth Night I've seen, but not the worst.
Trying to schedule everything in this crazy Fringe bubble is tricky – well actually it's impossible. I couldn't see everything I want to see. Helen and I went to see "Sisterhood": a 3 hander, one was the fabulous Jules Craig. Set in Tudor times, 3 very different women through a few hours contemplating the same […]
Acting
,
AdamAnt
,
Antling
,
Directing
,
EdFringe18
,
Edinburgh
,
HelenPepperSmith
,
PepperProductions
,
Play
,
Reviewing
,
RobertPicardo
,
Susanne Crosby
,
Theatre
Epiphany in an Ultra Posh Restaurant
I'm currently sitting in the poshest restaurant called "the ivy" on the Square in Edinburgh. It even has it's own monogrammed napkins. I saw this advertised on Facebook yesterday, and as I was round the corner and it just started tipping it down, I thought I'd try it. I'm sitting here with my backpack and […]
Meeting An Acting Hero Day
ACT
,
Acting
,
AdamAnt
,
Alan Bennett
,
Antling
,
Brighton
,
Directing
,
EdFringe18
,
Edinburgh
,
HelenPepperSmith
,
James Dean
,
MikeMcShane
,
PepperProductions
,
Reviewing
,
Susanne Crosby
,
Theatre
,
Writing
Acting
,
AdamAnt
,
Antling
,
Directing
,
EdFringe18
,
Edinburgh
,
HelenPepperSmith
,
PepperProductions
,
Play
,
RubyWax
,
Susanne Crosby
,
Theatre