Susanne has been singing since she learned to talk, and has trained extensively with different Musical Theatre directors including at the Academy of Creative Training in Brighton.
Susanne performs solo and with the "Dazzling Divas" for many private functions including weddings, parties, and other celebrations. Listed below are the public performances.
The Dazzling Divas
A proud one half of The Dazzling Divas, performing at private parties and most lately at the Crawley Down Residents Association first amazing Gala in February. The reception there was ecstatic!
Here is one of the songs performed: Yes Sir, I Can Boogie, on YouTube.
.
"The Corn is Green"
Barn Theatre, Southwick, Brighton, December 2018, produced by the Southwick Players
Director, voice coach, set, sound and lighting design, plus incidental scene music
This was the Southwick Players entry into the Brighton & Hove Arts Council Awards 2018. The production won 3 awards and was nominated for a further 3, including a nomination for best director for Susanne. Shoreham Herald Article Link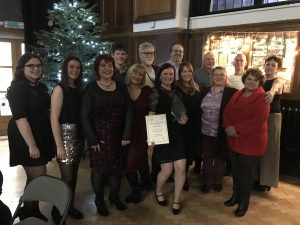 Susanne gave an interview to the Shoreham Herald about directing a play she has loved since she studied it at school aged 14. Shoreham Herald interview
In terms of singing – Susanne sang "Calon Lan" A Cappella in Welsh, used for scene change music.
Feedback:
Excerpt from the Shoreham Herald Review: "As soon as the curtain opens and you see the incredible set, you know The Corn is Green is going to be good.
"Adjudicator Jane Collins described it as a wonderful production, after last night's performance, and said she found it very moving, praising director Susanne Crosby for her approach." Read the review here
Excerpt from the NODA Review: "This was a huge, multi-layered, compelling play, masterfully or rather, with the play in mind, 'mistressfully' directed by Susanne Crosby. It was engrossing, moving, funny and thought-provoking and the acting was superb." Read the review here
.
"You were fantastic!"
"Sisterhood" – Brighton, May 2017
Compere, singing performer as the "Dazzling Divas", project planner plus sound tech for the event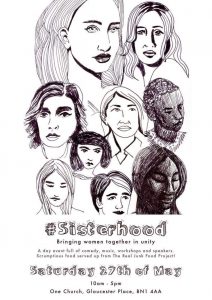 .
MacMillan Charity Fundraiser
Eastbourne November 2016
Singing performer as the "Dazzling Divas"
(photo credit: Heart Touching Photography)
.
Cabaret Evening Charity Fundraiser
June 2016, Brighton
Singing performer solo: Bluesy Susie and as the "Dazzling Divas", plus director, producer and event organiser
photo credit: Naomi Chapman Photography
.
"Little Voice"
Produced by Southwick Players, December 2015
Singing performer in the "cabaret": Bluesy Susie
Feedback:
"Beautiful voice"
"loved your performance"
"Beautiful and talented"
"Fantastic performance"
"You positively sparkle"
.
Eastbourne, May 2014
Singing performer and director of the two shows: Divas at the musicals, Divas at the party
.
Chestnut Tree Charity Fundraiser
Eastbourne, February 2014 – singing performer as the "Dazzling Divas"
.
Carol in "Girls' Night – the Musical"
by Louise Roche, Touchlight Productions, at the Chequer Mead Theatre, East Grinstead, September 2013
Watch a YouTube clip here:
.
Chestnut Tree Fundraiser
Eastbourne, September 2013
Singing performer – as the cast of "Girl's Night"
.
The March Hare in Lewis Carroll's "Alice in Wonderland"
Southwick Players, in Southwick, January 2013
.
Carol in "Girls' Night – the Musical"
by Louise Roche, Touchlight Productions, at the Hawth Studio, Crawley, November 2012
.
UP 10th Anniversary Show
Eastbourne, August 2012, Produced by Underground Productions
Actor in 12 different mini plays and singing performer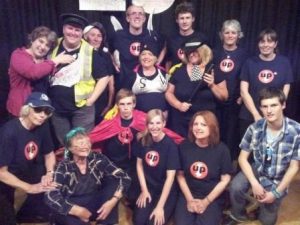 .
Seaford Little Theatre Fundraiser
An quiz evening followed, food, and performance. 2002, Seaford Little Theatre.
Compere, assistant show designer, singer with live keyboard accompaniment
.
Mandy in "Lemonade"
– Brighton, September 2000, Produced by CAM Productions
Actor, assistant director, producer & assistant writer & editor